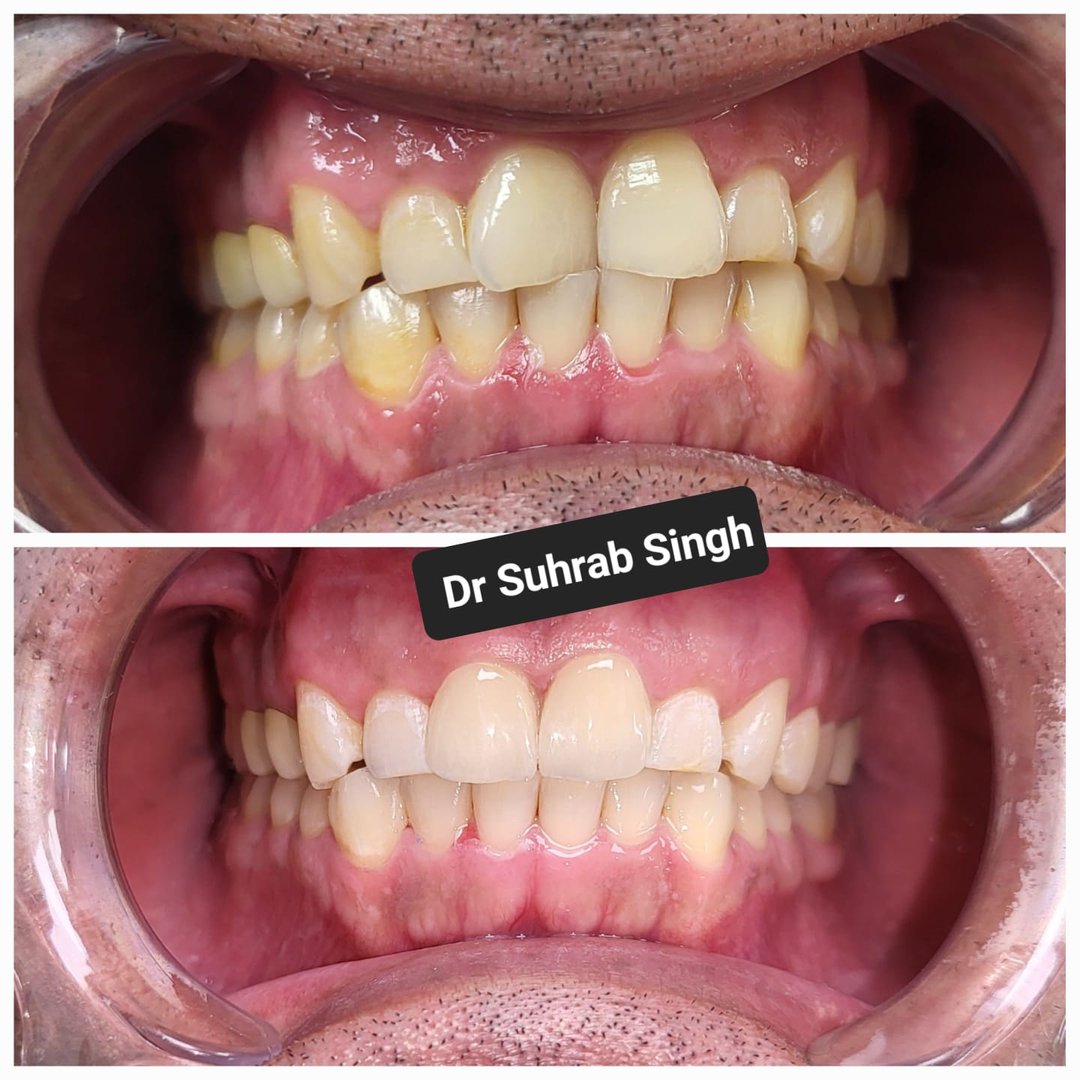 Polycarbonate crowns are a type of dental crown commonly used in pediatric dentistry. Dental crowns used to cover and protect a damaged, or decayed tooth are typically made of materials such as porcelain, metal, or composite resin. Polycarbonate crowns, also known as "baby crowns," are popular for pediatric patients because they are strong, durable, and resistant to wear. They are also easier to adjust and shape than other crown types, making them more comfortable for young children to wear.
Polycarbonate crowns are made using computer-aided design (CAD) and computer-aided manufacturing (CAM). This involves creating a digital crown model based on an impression or scan of the patient's tooth and then using a machine to cut the crown out of a block of polycarbonate material. The finished crown is then polished and customized to fit the patient's tooth perfectly.
"Polycarbonate crowns are generally considered a safe and effective treatment option for pediatric patients. However, it's important to keep in mind that every patient is different, and the best treatment option will depend on the specific needs of each individual. Suppose you have questions about polycarbonate crowns or other dental treatments for pediatric patients. In that case, it's a good idea to discuss your concerns with a qualified dental professional." says Dr. Suhrab Singh, a renowned dentist in Noida.
Are polycarbonate crowns long-lasting?
Dental crowns for paediatric patients are made from stainless steel, open-faced SS, polycarbonate crowns, and strip crowns.
Polycarbonate crowns are generally considered to be long-lasting and durable, especially when compared to other dental crowns made from less durable materials. However, the longevity of a polycarbonate crown will depend on several factors, including the patient's oral hygiene practices, the crown's quality, and the extent of the damage or decay it is being used to treat.
"It is also important to avoid biting on hard objects, such as ice or candy, and to use caution when eating sticky or chewy foods, as these can put extra strain on the crown. By taking care of the crown and the underlying tooth, you can help to ensure that the crown remains functional and effective for as long as possible", says Dr Suhrab Singh, a dentist who recommends using polycarbonate crowns in pediatric dentistry in Noida.
Some advantages and disadvantages of using Polycarbonate crowns are as follows:
Advantages:
Better aesthetic
Flexible
Adaptable
Higher retention
Gets done faster
Disadvantages:
It is likely to
Break
Get Dislodged
Get Discolored
What are the consequences of removing the polycarbonate dental crown?
The consequences of removing a polycarbonate dental crown will depend on why the crown was placed and the condition of the underlying tooth. In general, removing a polycarbonate crown may expose the underlying tooth to further damage or decay, resulting in discomfort or sensitivity.
If a polycarbonate crown was placed to protect and restore a damaged or decayed tooth, removing the crown may result in further damage to the tooth. The tooth may become more vulnerable to decay or fractures and may be more challenging to treat or repair.
In addition to the potential damage to the underlying tooth, removing a polycarbonate crown may also result in discomfort or sensitivity. The tooth may become more sensitive to hot and cold temperatures or pressure, which can cause discomfort or pain.
Removing a polycarbonate crown is generally only recommended if necessary, such as if the crown becomes loose or falls out or if the underlying tooth becomes infected or abscessed. In these cases, it may be required to remove the crown to treat the tooth appropriately, but this should be done by a qualified dental professional.
Does the use of dental crowns impact the transition from primary teeth to permanent teeth?
Polycarbonate crowns are used to protect and restore primary teeth (also known as baby teeth or deciduous teeth), which are temporary teeth that are eventually replaced by permanent teeth (also known as adult teeth). Primary teeth play an essential role in the development of the mouth and jaw, and they help guide the permanent teeth into position as the child grows.
The use of polycarbonate dental crowns in childhood should not have any long-term impact on the teeth in adulthood.
While using polycarbonate crowns in childhood may temporarily alter the appearance of the teeth, these crowns should not have any long-term impact on the teeth or the development of the mouth and jaw. Once the primary teeth are lost, and the permanent teeth have erupted, the polycarbonate crowns will no longer be needed.
Are polycarbonate dental crowns used for adults too?
Polycarbonate dental crowns are generally used to treat primary teeth (also known as baby or deciduous teeth) in pediatric patients. Primary teeth are temporary teeth that are replaced by permanent teeth (also known as adult teeth) as the child grows.
While polycarbonate crowns are not typically used to treat permanent teeth in adults, they can be used in certain situations. For example, polycarbonate crowns may be used as a temporary restoration while a permanent crown is being fabricated, or they may be used to protect a tooth prone to fractures, or that has undergone root canal treatment.
In general, however, polycarbonate crowns are not a common choice for treating permanent teeth in adults because they are less aesthetically pleasing than other types of crowns, such as porcelain or ceramic crowns. These materials can be made to match the color and appearance of the surrounding teeth more closely, making them a more attractive option for adults concerned about the appearance of their smile.
If an adult is considering a dental crown, you must talk to your dentist about your treatment options and choose the best material for your needs and goals.