Cosmetic Dentistry in Noida
At Neo Dental Care, Dr. Suhrab Singh offers high-quality cosmetic dentistry in Noida. He is one of the best dentist in Noida, with over ten years of experience.
A smile enhances your expression. On the other hand, discolored, misaligned, crooked, or missing teeth can cause discomfort and affect your personality. Such flaws in your teeth can harm your self-esteem. 
Cosmetic dentistry can effectively address these flaws and improve your appearance, giving you a pleasing and satisfying smile.
Neo Dental Care is a renowned dental hospital in Noida that offers cosmetic and dental services to its clients. We believe that providing professional dental care entails offering a wide range of expert cosmetic dentistry solutions to help you feel confident in your most important moments of life.
At Neo Dental Care, Dr. Suhrab Singh focuses on providing the best cosmetic dentistry in Noida. He employs advanced technologies and aesthetic treatments to offer the finest cosmetic dentistry. 
Moreover, Dr. Suhrab Singh is one of the top dentists in Noida committed to creating appealing, natural, healthy, and long-lasting smiles. His dental specialities include orthodontics, pediatric dentistry, implant dentistry, smile makeovers, root canals, and other dental procedures.
Neo Dental Care is equipped with state-of-the-art dental diagnostic methods and procedures. It is regarded as one of the leading dental clinics in Noida. 
To know more about cosmetic dentistry treatments, continue reading this informative article.
What is Cosmetic Dentistry?
Cosmetic dentistry includes a set of dental procedures that we offer at our dental clinic in Noida to improve the overall appearance of your teeth. 
We have a team of highly trained and skilled cosmetic dentists in Noida at Neo Dental Care who provide the best-in-class cosmetic dentistry services to improve your confidence. 
Our extensive cosmetic dentistry services in Noida are designed to straighten, brighten, and reshape your teeth so that you can smile with confidence.
Now, let's know,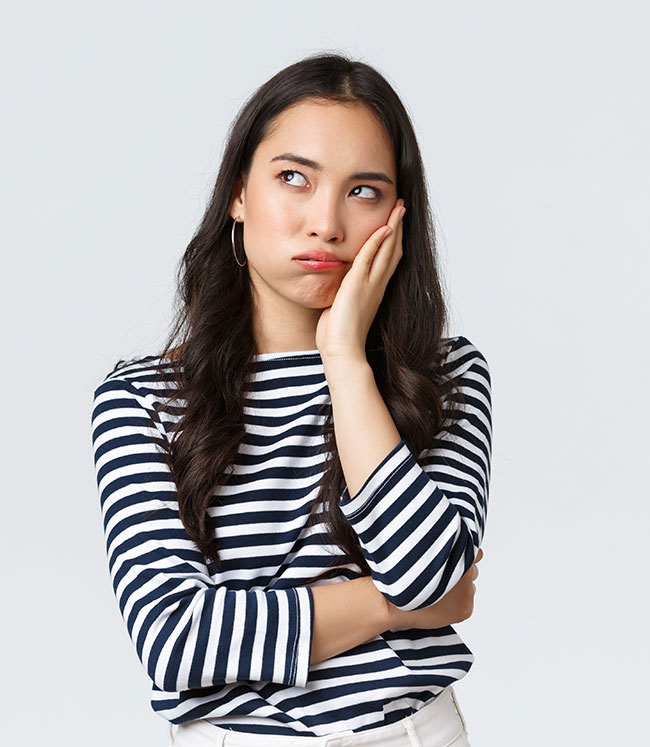 Which Dental Problems Can Cosmetic Dentistry Help With?
Uneven teeth
Crooked teeth
Gaps between teeth
Discolored teeth
Gummy smiles
Protruding teeth
Unsightly and artificial-looking dental crowns
Other tooth issues, such as fluorosis and so on
Let's discuss,
How much does Cosmetic Dentistry Cost in Noida?
Cosmetic dental treatment costs are determined by the unique features of your face and mouth and your treatment goals. Treatment costs depend on the type of treatment you choose and the amount of work required. As a result, the cost of cosmetic dentistry varies significantly from person to person.
Now, let's see the,
Different Types of Cosmetic Dentistry Treatments
The following cosmetic dentistry treatments are presently in use:
Composite fillings 
Worn-out chipped, or cracked existing fillings may necessitate replacement. Many people replace silver amalgam fillings with natural-looking composites. Their motivations could be purely aesthetic, or they could be concerned about the safety of mercury-containing amalgam fillings. Composite fillings wear out faster than silver fillings in larger cavities, holding up in small cavities.
Veneers
These are wafer-thin shells that cover the front surface of teeth and are custom-made. Veneers are made of porcelain or resin composite and are bonded to the front of the teeth to change their colour, shape, size, or length. 
When compared to crowns, veneers are a more conservative way to change the colour or shape of a tooth, but the procedure is not reversible.
Teeth whitening 
It is probably the most popular cosmetic dentistry procedure. Smoking, food, coffee, tea, red wine, and poor oral hygiene can stain teeth. Teeth whitening can improve the appearance of your teeth. 
Braces
Braces can help adults and children enhance the health and appearance of their smiles by straightening crooked or misaligned teeth. They work by applying steady pressure to move teeth into alignment. The bony tooth socket improves shape as the teeth move and pressure is applied. 
Metal braces are often used, but they can be designed to be as inconspicuous as possible. Brackets, which connect to each tooth, are available in various colors: transparent, tooth-colored, and multi-colored. 
They can even be placed in the back of the tooth to make them completely unnoticeable. Also, "invisible" braces are available, which use a set of clear plastic moulds to align the teeth gradually. 
These are artificial tooth root replacements used to compensate for tooth loss in prosthetic (artificial replacement) dentistry. As missing teeth cause the face to collapse, making you look older, the result is often an improved smile and a more youthful appearance. 
Dental bleaching
Teeth bleaching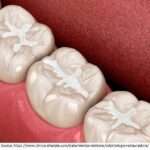 lightens them and removes stains and spots. Bleaching is the most common low-cost cosmetic dental procedure for improving your teeth's appearance.
This procedure can aid in treating a "gummy" smile, which is defined by teeth that are too short or an uneven gum line. If necessary, a small portion of gum and bone tissue may be removed and contoured to expose more of the teeth. This procedure can be used to even out the gum line on a single tooth or a group of teeth to reveal a natural, broad smile.
Dental bonding 
Bonding is one of the most simple and affordable cosmetic dentistry procedures available. It can be used to repair cracked or chipped teeth, change the shape of teeth, close gaps or replace silver amalgam fillings.
The material "bonds" to the tooth and improves a person's smile after a tooth-coloured resin is applied and set with a particular light.
A crown is a tooth-shaped "cap" used to improve a weak or damaged tooth's shape, size, strength, or appearance. Crowns can be made of metal, porcelain fused to metal, resin, or ceramic and last for five to fifteen years.
The existing tooth is filed down before the crown is cemented on top of it, completely encasing the tooth. Onlays and three-quarter crowns only partially cover the underlying tooth.
Smile makeover 
Smile makeovers entail a thorough examination of your smile's aesthetics to improve its overall appearance. To achieve the desired look, several teeth in the upper and lower arches may require one or more cosmetic dental procedures such as dental implants, dental veneers, teeth whitening and gingival sculpting.
Enamel shaping
Enamel shaping, also known as contouring, is a painless and quick way to improve the appearance of natural teeth. It is typically used to fix minor flaws like crooked or slightly overcrowded teeth. The results are visible right away. Enamel shaping is often used with whitening, veneers, and bonding.
Full mouth reconstruction 
While consulting with you about a smile makeover to primarily improve the aesthetic look of your smile, your dentist may discover the need for treatment to resolve functional problems with your bite, teeth, bone structure and muscles.
If you require full mouth reconstruction, the latest materials enable your dentist to provide you with long-lasting, functional, and clinically sound treatments that also appear natural.
Why should you choose Neo Dental Care for Cosmetic Dentistry in Noida?
Neo Dental Care is a renowned cosmetic dental clinic in Noida, India. Dr. Suhrab Singh, our competent cosmetic dentist in Noida, can transform your smile beautifully with gum lifts, crowns, tooth fillings, and other specialized cosmetic dentistry services.
We analyze your overall oral health as an essential part of our dental services.
We provide a personalized range of cosmetic dentistry solutions that best suit your dental needs.
Our team of dental experts and consultants specialize in various fields of dentistry, including both general and cosmetic dentistry.
For more information, please get in touch with us  right away.
FREQUENTLY ASKED QUESTIONS
Can dental X-rays reveal nerve damage?
Yes! Patients who are undergoing orthodontic treatment should see their dentist regularly. Food can get caught in places where your toothbrush can't reach with braces. 
Bacteria builds up, as a result, leading to cavities, gingivitis, and gum disease. While wearing braces, we will work closely with your orthodontist to keep your teeth clean and healthy.
Are the results of cosmetic dentistry procedures permanent?
The benefits of proper dental care and maintenance should last for the rest of your life. You will need to take care of your teeth afterwards to keep them looking new.
How long does it take to get cosmetic dentistry?
It depends on the type of treatment required to achieve your objective. For example, dental bonding can be completed in just one appointment to repair any chips or cracks in your teeth. On the other hand, veneers may take longer because they are custom-made to fit your teeth perfectly.
Is cosmetic dentistry a painful process?
Cosmetic dentistry isn't a painful procedure. In the long run, it is safe and effective against dental problems. Porcelain veneers, crowns, and dental bonding are all procedures that strengthen the underlying tooth. You will be more motivated to keep it clean and healthy with good dental hygiene and routine cleanings with a smile you like.
What is the shelf life of dental bonding?
Dental bonding lasts for 5 years on an average. It can chip off, break, get stained or wear out impacting its life span
Yes, Veneers are permanent. They last for 10-20 years. In case they wear out, you need to replace them as the process is irreversible.
What makes cosmetic dentistry so popular?
Improved self-confidence and self-image is one the most common reasons that makes cosmetic dentistry so popular
Is cosmetic dentistry safe?
Generally all of the most common cosmetic dentistry procedures are safe. However some procedures may not be suitable for you. Consult your dentist to find out the appropriate treatment for you
What is the difference between a dentist and a cosmetic dentist?
In general, dentists' prime focus is to treat and prevent oral dental issues whereas a cosmetic dentist works on the overall aesthetic looks and appearance of the teeth.