Neo Dental Care is one of the best dental clinic in Noida, having state-of-the-art infrastructure. We are located at Neo Hospital and provide comprehensive dental services from preventive and restorative care to implantology and cosmetic dentistry.
We will be your reliable partner in maintaining the health and functionality of your mouth and gums. Our clinic is headed by Dr. Suhrab Singh, a prominent and trusted dentist in Noida, known for his experience, skills, and precision.
Our practice focuses on patient comfort, satisfaction, and care. We have carefully built our facility to be both comfortable for our patients and conducive to our team providing the finest possible dental care. All this is done with the purpose of easing your dental needs.
In order to deliver exceptional dental service, we use top-of-the-line dental equipment at Neo Dental Care. We use technology breakthroughs such as digital x-rays, intraoral cameras, and microscopes for diagnostic and treatment planning.
Our objective is to help you accomplish your dream of having beautiful, strong teeth, and we have the tools to make that happen.
Our reputation for expert skill and excellent service has earned us recognition as one of the best dental clinic in Noida. The passionate team of dental specialists at our center goes above and beyond to give our patients an unrivaled experience in superior dental care and treatment.
Services provided at Dr. Suhrab's Neo Dental Care
Neo Dental Care is a one-stop destination for all your dental needs. At our dental clinic in Noida, you can avail a wide range of services from endodontic, Periodontics, orthodontic, implantology, and cosmetic dentistry.
Listed below are a few of our popular treatments:
Root canal treatment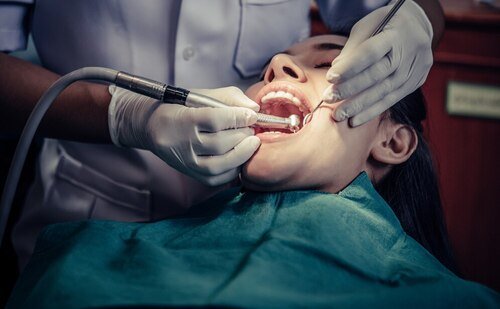 When a tooth becomes infected or inflamed and a simple filling is ineffective root canal therapy is a fantastic choice to consider if you want to maintain your natural tooth for as long as possible. Root canal therapy aims to remove all affected nerve tissue and bacteria from the tooth's roots before filling and sealing the root space to avoid further infection.
Our dentist in Noida employs cutting-edge equipment and techniques to provide you with the most satisfactory possible results. Dr. Suhrab Singh has successfully performed more than 15000 root canals till date.
Crowns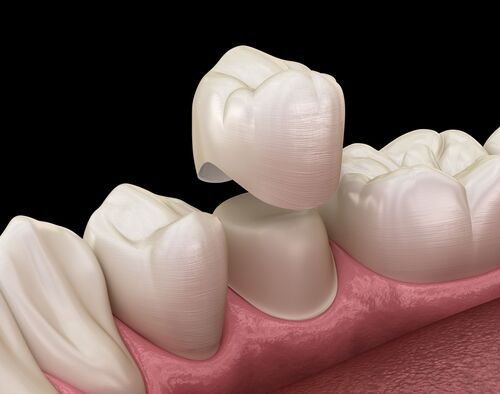 Dental crowns help strengthen or improve the appearance of teeth that have been damaged. They are a type of prosthetic restoration that acts as a cap on top of an existing tooth, which may need to be carefully filed down first.
Crowns can be used for various purposes, like to protect a tooth after root canal treatment, prevent a weakened tooth from fracturing, hold a dental bridge in place, replace a large dental filling when inadequate tooth remains, or hide a badly shaped or discolored tooth.
Dental implants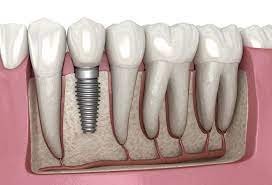 A dental implant is an artificial tooth that is surgically implanted into the jawbone to replace the tooth's root. They offer a sturdy base for your teeth as they are composed of titanium.
Dental implants are a good alternative for patients who have lost one or more teeth as a result of periodontal disease, injury, or other factors. They provide a long-term solution for replacing your missing teeth, and if properly taken care of, they will last a lifetime. At our dental clinic in Noida, we only use the best implants along with ultra-modern technology.
All-ceramic veneers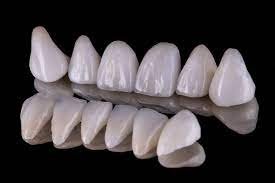 Ceramic veneers may be a good option for you if you have teeth that are uneven, small, stained, or chipped. Veneers are thin shells applied to the front surfaces of teeth to give them a natural and even look. Ceramic veneers provide complete control over the color and contour of your teeth, allowing us to create the smile of your dreams.
We collaborate with reputed ceramicists to make custom-made ceramic laminates that rectify the appearance, form, and function of malformed or discolored teeth at Neo Dental Care.
Teeth whitening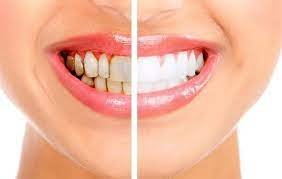 Teeth whitening is a quick and easy way to lighten discolored, dark, or stained teeth.
Though it won't change the color of your teeth, it will lighten the current shade. It is one of the most popular aesthetic dental procedures at our dental clinic in Noida since it significantly improves your teeth. Teeth whitening is not a one-time procedure; you must get it done regularly to keep your teeth bright and sturdy.
Braces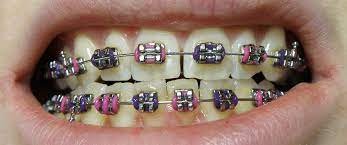 Orthodontic braces help straighten your teeth. They operate by applying mild pressure to your teeth over time to shift them into the proper place.
Fixed braces are anchored to the teeth constantly until the treatment is over. You can take off removable braces to eat, drink, or clean. Our dental hospital in Noida provides lingual braces that sit behind the teeth rather than in front of them. We also offer ceramic braces that match the color of your teeth or are nearly transparent. Apart from these braces, we provide Invisalign, invisible braces that you can take out.
Dentures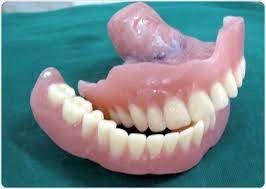 Dentures are a detachable set of complete or partial artificial teeth. They assist in restoring the look and oral functionality when natural teeth have been removed.
These custom-made replacements are easy to put in and take out of your mouth once they have been created and fitted, giving you the freedom to wear them when it's convenient for you. Our dental clinic in Noida customizes dentures using imprints and dimensions of your mouth so that they are comfortable to wear, have a good bite, and appear like your natural teeth.
Kids dentistry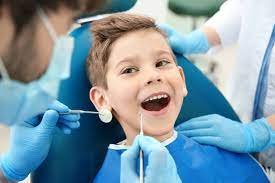 At Neo Dental Care, we offer various preventative dental treatments for children.
Regular dental check-ups begin at a young age to ensure that children do not develop untreated tooth decay, which can negatively affect their developing dentition. Early treatment allows our dentist in Noida to detect early indicators of developing crossbites, underbites, or overbites. As with most things, the sooner you start treating it, the faster it will resolve. Our team will take extra care to ensure that your child feels secure and cared for.
Laser dentistry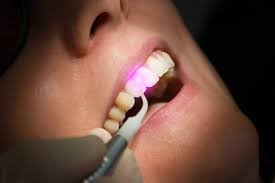 Laser dentistry has become a more prominent kind of dental care in recent years. Lasers help treat a wide range of dental diseases and conditions affecting the mouth's hard and soft tissues.
It is a less invasive alternative for gum diseases, tooth decay, root canals, etc. Our dentist will use a high-powered dental laser that emits light energy to eliminate tissues during laser dentistry surgery. They also use lasers instead of manual scalpels to perform biopsies and aesthetic procedures.
Meet the dentist par excellence – Dr. Suhrab Singh
BDS, MDS (Conservative Dentistry & Endodontics)

Member of American Association of Endodontists (AAE)

Experience: 10 years
Dr. Suhrab Singh is the HOD and the principal dentist at Neo Dental Care, Neo Hospital, Noida. Also, he is an associate professor at the leading dental college, where he trains and lectures postgraduate dentists. He is passionate about dentistry and has a wealth of experience and in-depth knowledge.
He completed his BDS from People's Dental Academy, Bhopal. He then pursued MDS in Conservative Dentistry & Endodontics from People's College of Dental Sciences & Research Centre, Peoples University, Bhopal, Madhya Pradesh.
Dr. Suhrab Singh is considered one of the best dentist in Noida for his cosmetic expertise. He is a firm believer in preventative dentistry and will only remove tooth structure after exploring other options.
Furthermore, he prioritizes your needs by putting you in charge of your oral health by explaining your dental needs in-depth. He will explain your options and assist you in selecting the treatment strategy that is most appropriate for your situation.
He has a warm and compassionate nature and is particularly adept at calming tense patients and kids.
Why choose Neo Dental Care?
Dental Care at its Finest -
If you are looking for one of the best dentist in Noida, you have come to the right place. You are in good hands at Neo Dental Care. Our dentist provides top-rated dental procedures, using only the most up-to-date materials and technology at an affordable cost.
Experience and high-standard treatment -
Our dentists have received significant training. They have completed advanced courses, allowing them to offer the latest dentistry operations that are both aesthetic and useful in the long run. We take great pride in our work, and your satisfaction is an essential factor of our service.
Caring and personalized service -
Neo Dental Care is one of the best dental clinic in Noida. We have worked with many anxious individuals who had unpleasant previous experiences. We take pleasure in providing our patients with the most comfortable dental experience possible from the beginning to the finish of your dental treatment by allowing them to overcome their concerns. We schedule adequate time to address all of your problems and requirements.